Negative Pressure Wound Therapy
Negative Pressure Wound Therapy has become a standard of care in healing many types of wounds. As a result many new product options have become available. The decision for the provider on which unit to use may consider; Price, Reliability, Ease of Use, Performance and Dressing kits. The Nisus NPWT System offers excellent quality, the latest features, very competitive pricing and includes Kair's unequaled service and support.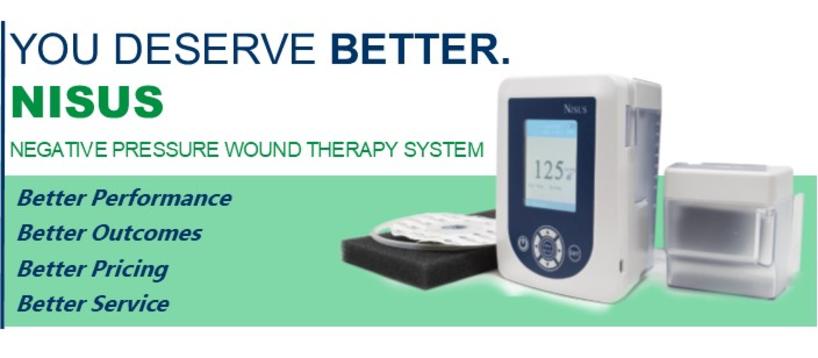 ---
Learn More Click On A Video Or Icon Nelow
---
Kair Medical NPWT Support
Kair's service and support further reduces the cost of providing NPWT. No need to have several hundred to over a thousand dollars of inventory sitting on the shelf. Kair will deliver only what you need when you need it. Your NPWT unit and everything needed is delivered and contained in a single case so everything you need is where it is needed, when it is needed. Full training and support 24/7 ensures the best patient care and positive outcomes.